Product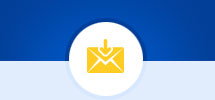 Hong Kong Headquarters
Address: 707-713 NATHAN RD MONGKOK KLN HONG KONG
Tel: 00852-26168348
Mobile: 00852-26354116
Email: admin@bigenjoy.net

Guangzhou Marketing Centre
Address: No.27, Huangshi Road, Baiyun zone, Guangzhou city, Guangdong province
Tel: 0086 020-29370127
Mobile: 0086 13539760353
Contact Person: Ms.Ivy Chen (Sales Manager)
Email: bigenjoy@bigenjoy.net


Jurassic Swinger - HB0074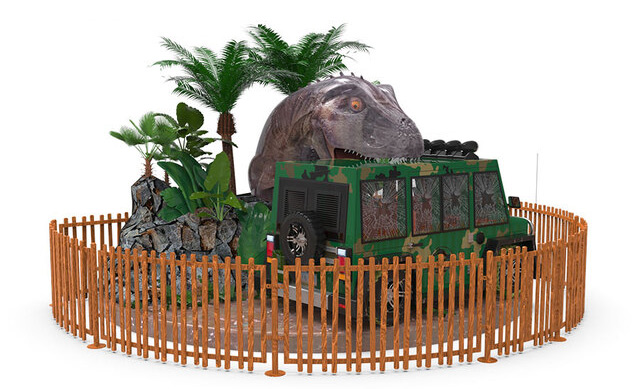 | | |
| --- | --- |
| Power: | 11KW main+2KW decoration AC380V 50HZ/60HZ |
| Occupied Space: | 6.7 x 5m (With Fence) |
| Total Height: | 4.5m (Maximum Operating Height) |
| Operating Height: | <2m |
| Operating Speed: | <2m/s |
| Rotational Direction: | Clockwise Counterclockwise |
| Timing Settings: | 1~10 min ( standard 3 min) |
| Weight: | about 4.5T |
| Floor Load: | 300kgf/m2 |
| Passenger: | 8 persons / ≤ 500 kg |

One fine morning, Sean and his expedition team members drove a military jeep and slowly drove into the dense jungle on the north side of Jurassic Park... This is the most dangerous place in Jurassic Park. The area "Carnivorous Dinosaur Zone" is also the habitat of the most ferocious dinosaur king "Tyrannosaurus Rex".
The purpose of this trip is to collect DNA from the excreta of "Tyrannosaurus rex" for research on conservation genetics and molecular ecology.
As the car continued to move forward, everyone held their breath, and the atmosphere instantly became solemn... Suddenly the surrounding leaves were rustling, the ground was shaking, and the tree trunks were shaking. The most unexpected scene happened. A huge and ferocious Tyrannosaurus sprinted from the front. Before the scientific team could recover, a huge mouth bit the car and lifted it off the ground in an instant... The wheel of the car was idling, and the lights were on Flickering, metal tearing, people's exclamations resounded through the jungle...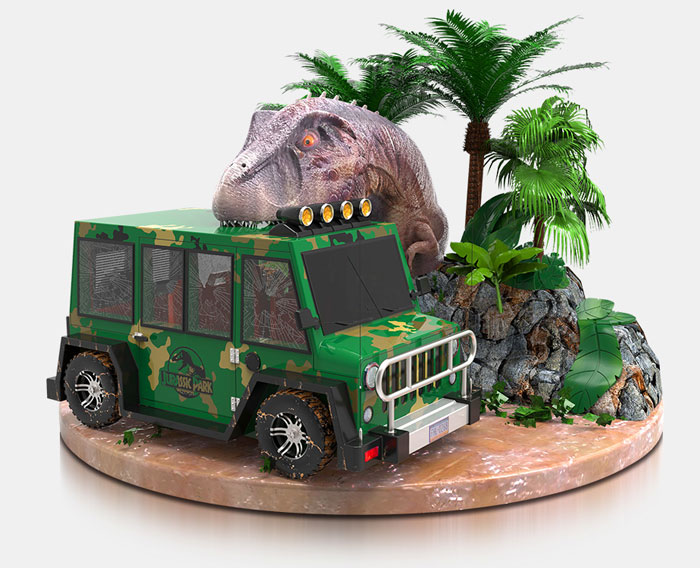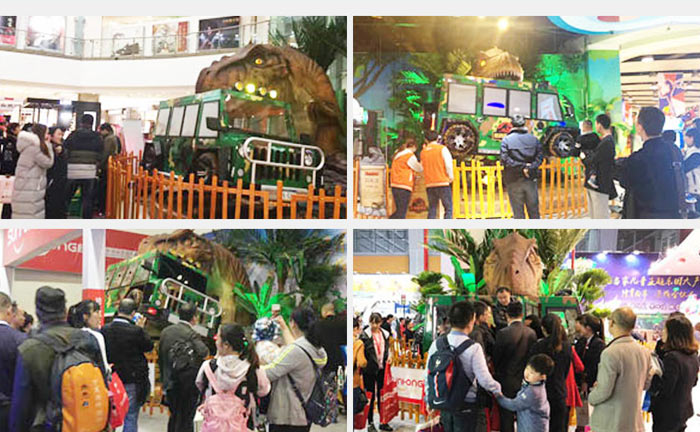 Previous:Crazy Donut Rides - BH0088
Return