Product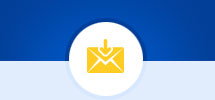 Hong Kong Headquarters
Address: 707-713 NATHAN RD MONGKOK KLN HONG KONG
Tel: 00852-26168348
Mobile: 00852-26354116
Email: admin@bigenjoy.net

Guangzhou Marketing Centre
Address: No.27, Huangshi Road, Baiyun zone, Guangzhou city, Guangdong province
Tel: 0086 020-29370127
Mobile: 0086 13539760353
Contact Person: Ms.Ivy Chen (Sales Manager)
Email: bigenjoy@bigenjoy.net


Fairground flying car - HB0073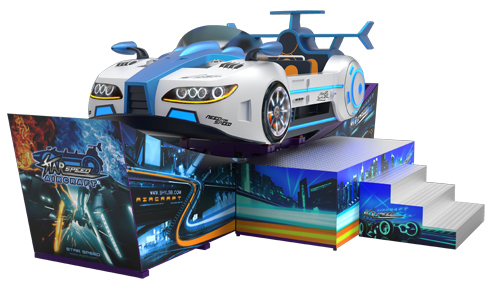 | | |
| --- | --- |
| Rated Voltage: | AC380V 50HZ Three-phase five-wire |
| Rated Power: | 4.5 KW main power+0.5KW 24V decoration) |
| Occupied Space: | 47.5m2 (With fence) |
| Size With Fence: | W9500*D5000(mm) |
| Without Fence: | W5660*D3300(mm) |
| Total Height: | 2.3m |
| Turning Diameter: | 3.9m |
| Operation Height: | 3m |
| Operation Speed: | 1.8m/s |
| Turning Speed: | 9.5 RPM |
| Gross Weight: | 1.5T |
| Passenger: | 8 (450kg) |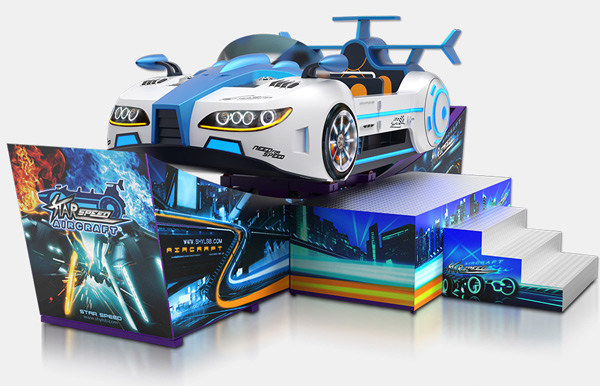 This equipment is a kind of rotary scooter amusement equipment, which is suitable for children and adults over 1.2 meters to ride and play. The movement feature of this product is that it integrates circular rotation and sliding motion along the track; it has beautiful appearance, bright color, and the FRP model is vivid, lifelike and bright; when tourists ride and play, the cockpit disc rotates smoothly, and the car body slides along the track Smooth and stable, accompanied by beautiful music and flashing lights, giving passengers a real feeling of traveling in space, allowing passengers to enjoy unlimited joy. This equipment is suitable for amusement places.
Product details
After the flying car is started by the staff, it starts to swing left and right at a speed of 3-6r/min per minute with the dynamic music, which makes the player slowly start to feel a little exciting. After a period of time, the flying car starts to rotate 360°. For passionate players, there is nothing more perfect than the feeling at the moment, as if you are in outer space, completely losing gravity, extremely free and exciting.
- Cool appearance and unique design;
- Designated purchasing machines for many large children's chain stores in China;
- Suitable for players of all ages;
- Doubled revenue from indoor operations;
- 360° forward and reverse rotation, simulated car design, allowing players to truly experience the feeling of speed and passion.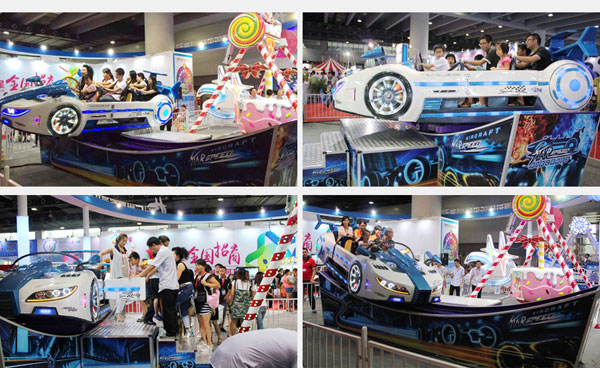 Previous:Happy Train Rotating Ride - HB0085
Next:Fire Rescue - HB0084
Return